---
agonia
texts
comments
members
Collections
workshop

Online Bookshop
classics
chat
photo
Literary TopSites
links
links



Recommended Reading
■ Spectrum
■ My life. Mother of mine
■ (half)
■ Green roots. Trampling down death by death
■ The only thing
■ In our image and our likeness
■ passage. if today
■ Us
■ Philosophia Perennis
■ Active rest with hand on the knife
■ Metaphysical guilt
■ a theory of apocalypse
■ s m i l e
■ Epistle of a millennial
■ so, listen...
■ 3


Romanian Spell-Checker
Poezie - Poezii
Dictionar de rime
proza, eseuri, literatura
Literary TopSites
noutati IT, jocuri
Romanian Trends
Laptop

Contact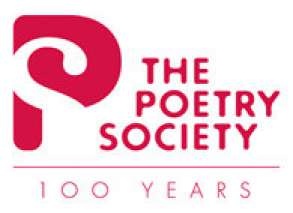 Poetry Society Stanza Rep Event
article [ Events ]
This is an 'invitation-only' event

- - - - - - - - - - - - - - - - - - - - - - - - -
by Gunsel DJEMAL [Djemagu ]
2009-11-30 | |
Host: The Poetry Society
Type: Music/arts - Performance
Network: Global
Date: Wednesday, 09 December 2009
Time: 12:30 - 16:00
Location: The Poetry Society, Studio, 1st Floor
Street: 22 Betterton Street
Town/City: London, United Kingdom
View Google MapGoogle
MapQuest
Microsoft
Yahoo

Description: This is an informal event (by invitation only) - a chance for Stanza reps to meet up and swap ideas. The bulk of the session will be 'Sonnets from the Stanzas'...

Sonnets from the Stanzas - bring 2 sonnets (or similar) to read at the event [this could be your own, by members of your Stanza group, or a favourite by someone else]. We'll do a round of everybody reading 1 poem, then (time permitting) we'll do a 2nd round of 1 poem each.

There'll be an opportunity for you to buy A Century of Poetry Review for just £10 - a one-off price for this event only. Standard price is £14.95.

There'll also be a goody bag for you take away.

Agenda:

Timings are approximate

12.30 to 1 - meet and greet, nibbles and wine

1 - 1.45 - sonnets from the Stanzas

1.45 Break

2 - 3 - more sonnets from the Stanzas

3 - down to the Poetry Cafe for more poems, or a chinwag - subject to what everyone wants to do! There's a bar where you can buy alcohol, soft drinks & food.

Ends no later than 4...